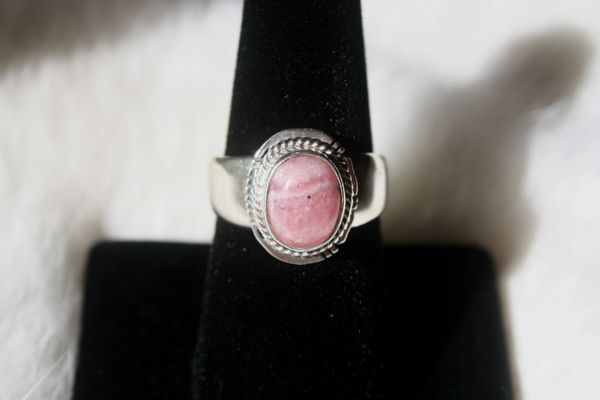 Rhodocrosite Ring - R104
The beautiful rose color and white banded striations make this stone a perfect specimen of Argentine rhodocrosite. The 8x10mm stone is surrounded by exquisite rope and cut-out silverwork. The heavy shank and bezel are sterling silver and handmade by Navajo artist Lucy Jake-Valencia. Stamped "sterling" and "L J"
There are 2 available so give us a call or drop an email to let us know size 7 or 8. If needed, either ring can be resized for a nominal $15 fee.
Reviews
Featured Products