Boulder Turquoise Bracelet - BL48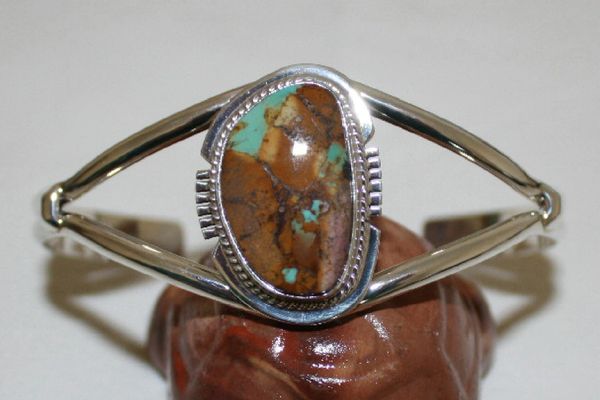 Boulder Turquoise Bracelet - BL48
Signed by Navajo artist Phillip Sanchez. The stone measures 1 & 1/4 inches tall by 3/4 inches wide with a nice rope and cut-out bezel.
Size: The bracelet is 6 & 1/2 inches around including a 1 inch gap and can be adjusted smaller or larger.
The white spot on the stone is from the camera flash.
Reviews
Featured Products